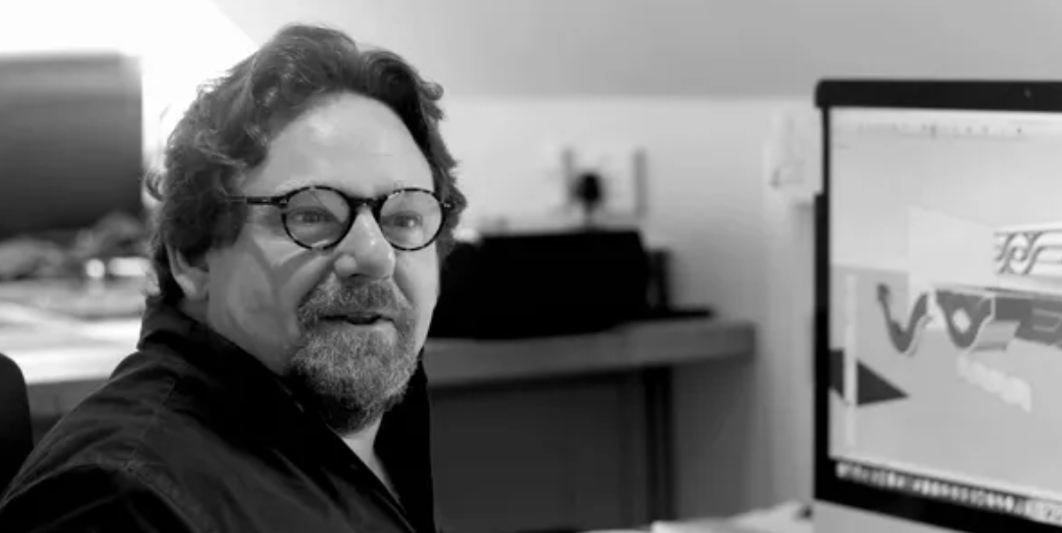 George is the charismatic Managing Director of The  Modern British Kitchen Company and sister brand ELK.   A prolific designer and restless innovator, George is always seeking new expression and functionality through design.
In his former career, he held the long-term position as the MD of a top 100 architecture practice, Gardner Stewart Architects. Under George's leadership, the company built over ten thousand houses, winning an array of awards and accolades including Regeneration Architect of the Year. 
As an architect and developer, George has worked with many kitchen companies but always felt that there was a spark missing.  With this in mind, George grew ELK from the seed of an idea "to create genuine innovation in the kitchen industry", to establish an ambitious design and manufacturing company.  Modern British was launched as a sister company to ELK, with the ambition to add innovative, fresh ideas to the timeless furniture classics.
If you get the opportunity to spend a couple of hours with George,  you will find yourself leaving the room with an overwhelming enthusiasm and a new way of seeing the world.
If George isn't in the design studio dreaming up new ideas,  you will find him either cooking a stellar meal for his friends and family or at the helm of a boat, navigating the high seas!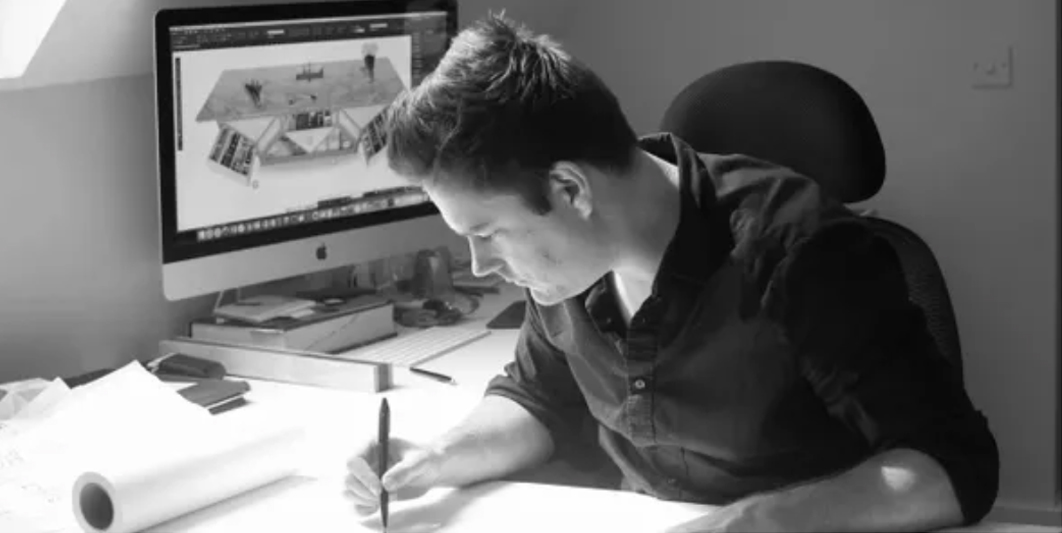 Peter joined George in 2016 to set-up what is best described as an 'ideas factory', he brought with him a background in architecture and a track record for designing and project managing prestigious construction projects.  This wealth of experience in architectural design bears great fruit in the realm of kitchen and furniture design. 
Bitten by George's enthusiasm to bring innovation and wonderment to the genre of kitchen / product design, you will find Peter's design influence across the whole collection of our furniture and accessories. 
Peter's passion for furniture design traces back to his childhood, much of which was spent in the showrooms and factory of his parent's furniture company. Raised with an inherent understanding that design must be at the service of people, he is as passionate about the concept as he is about the detail. 
Beyond the design studio, Peter's creative endeavours extend to the recording studio, where he and his bandmates in The Stayawakes have just recorded and released their second album, 'Pop Dreamz'. Head to Spotify to give your ears a treat!
Andy is the master-craftsman behind the many wondrous products that leave the Modern British workshop.  It takes a person with nerves of steel and an enduring sense of humour to bring the wild inventions of the Modern British design team to life, and nobody could fulfil that role better than Andy.
Andy's decades of experience in creating fine joinery and boundless energy make him a tour-de-force for the research and development required to bring new products to life. 
Andy is one of life's givers. In addition to being a Ju Jitsu black belt, Andy gives freely and enthusiastically of his time to the local Scouts. This nurturing quality extends into the workshop and sets a tone for harmonious, collaborative working.