THE 0'45
KITCHENS FROM £50,000
The O'45 applies the ELK patented technology to unlock geometric possibilities to create unique kitchen design. Beyond the striking look of the O'45, the intelligent use of geometry leading to maximised storage space and enhanced functionality within.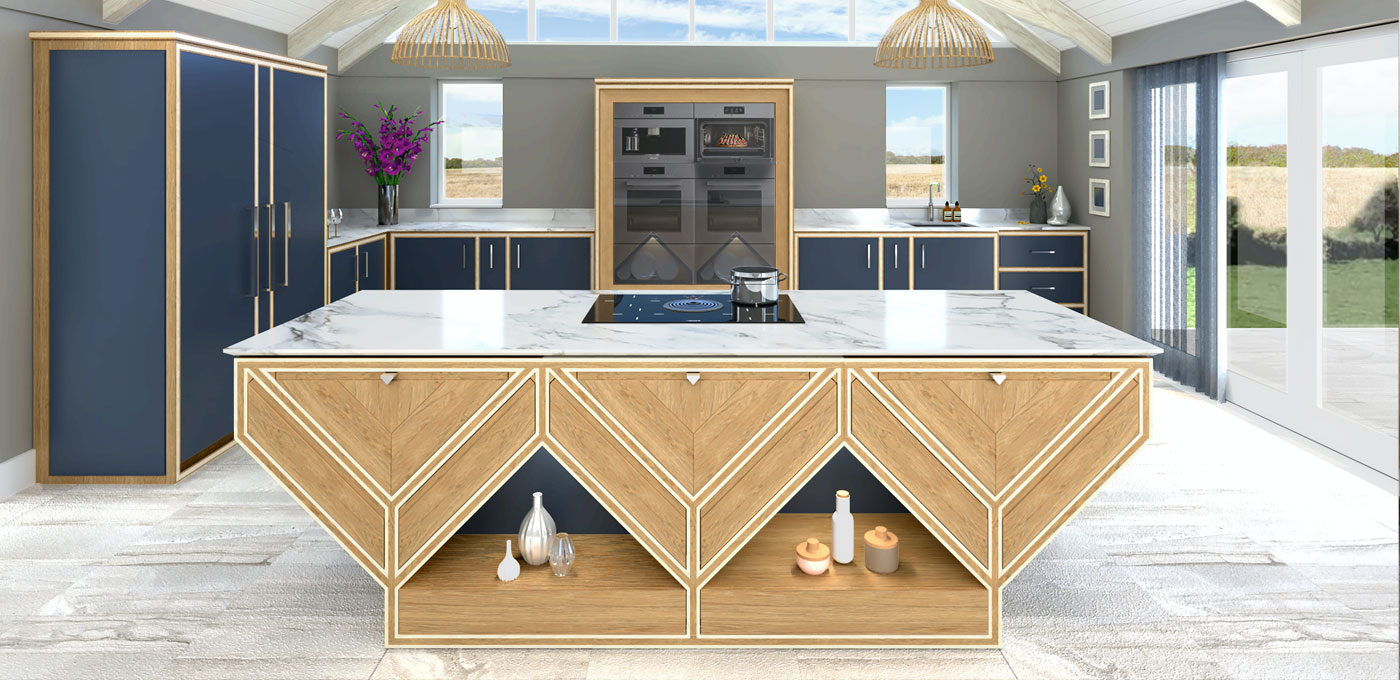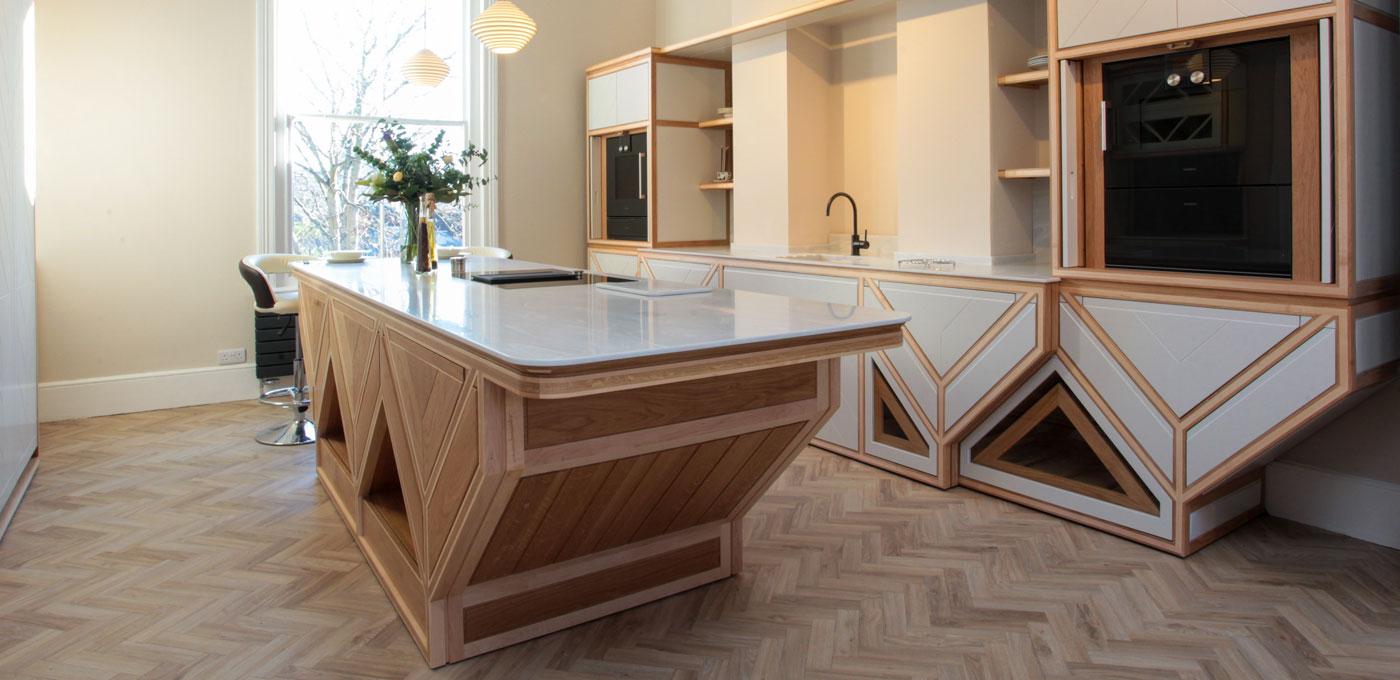 SMARTER STORAGE
An astonishing statement piece in any home, but it is not simply for show.
The storage of an O'45 will out-perform any 'box' kitchen by putting what you need just where you need it.
Designed with the end-user's needs uppermost in mind, all ELK storage comes to you, meaning no more stretching to the back of the cupboard.